Hardscaping Services in Tallahassee, FL
Professional Hardscaping Services in Tallahassee, FL
Do you want to spruce up your driveway? How about adding a stone fountain to compliment the rest of your hard? Our professionals at ProLawns have got you covered. Contact us today at (850) 294-1363 to learn more about our professional Hardscaping services in Tallahassee, FL.
Not only is our team of experts skilled in keeping your lawn looking lucious but we are also skilled in hardscaping. Our team of licensed and insured professionals can help with all your hardscaping needs in Tallahasee, FL and the surrounding areas. A beautiful stone pathway that leads to a gorgeous garden will make your house the best on the block.
Not only is the hardscaping aesthetically pleasing but it will also add additional value to your home. With the difficulty and labor that goes into hardscaping, leave it to the professionals at ProLawns to relieve you of the stress and get the job done right. Our team will go through every detail to ensure that you get exactly what you want – and always deliver! Reach out to us today and make your home the talk ot Tallahassee. 
Types of Hardscaping
Hardscaping can come in many different forms. With each form of hardscaping, also comes different levels of labor. Some jobs are not able to be done with labor alone and, at ProLawns, we have the equipment and skillset to get these jobs done properly. There are tons of ways that you can use hardscaping to enhance your property:
Stone walkways

Stone retaining walls

Concrete patios

Tile patios

Brick patios

Stone steps

Flagstone patios

Woodens descks and fences

Metal fences
And with each job, we will be sure to guide you every step of the way. Give our licensed and insured experts in Tallahassee, Fl at ProLawns a call today to discuss all your hardscaping needs!
Choosing the Best Hardscaping  Company in Tallahassee, FL
ProLawns is your one-stop-shop for all your hardscaping needs in Tallahassee, FL and the surrounding areas. We are a family-owned business with more than 20 years of experience in the industry. We have a team of certified professionals that can provide you with a wide range of services from lawn care and maintenance to professional hedge and bush trimming and hardscaping as well. ProLawns is committed to providing quality services and superior workmanship at rates that won't break your budget. Furthermore, we don't do bait and switch pricing so you'll know exactly what you are getting into before we start working on your project.
Let our team of experts enhance your property's curb appeal through our professional hedge and bush trimming services. Give us a call at (850) 294-1363 for a free consultation and a no-obligation estimate.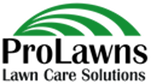 ProLawns is a family owned and operated lawn care provider. Services include residential and commercial properties in and around the Tallahassee area.
3767 Peddie Dr.
Tallahassee
Florida 32303