Landscape Design and Installation in Tallahassee, FL
Landscape Design and Installation in Tallahassee, Florida
Whether you are building a new home or renovating the yard of your commercial property, the process of designing a stunning landscape is a challenge by itself. From taking care of color combinations to accounting for plant compatibility, you need to be mindful of several factors at once. 
With Pro Lawn Tally's landscape design in Tallahassee, Florida, you can simplify this otherwise stressful process. Through our solutions, you can not only enjoy an easy route to a stunning yard, but also benefit from the skills of seasoned experts who help you with all installation requirements. 
At the same time, our commitment to accessibility ensures that you get competitive prices for landscape design, installation, and renovation. This allows you to acquire your ideal style at affordable price points. 
No matter if you are looking for a residential landscape overhaul or commercial pool design, our solutions remain just a call away. If you are looking for landscape designers and a team with a landscape architect that genuinely cares about your lawn, reach out to us today.
We would be pleased to come out and look at your outdoor spaces, install a new landscape, or make the necessary modifications to make it a fantastic place. 
[Contact Us at Pro Lawn Tally to Obtain Help From Professional Landscape Designers]
Landscape Design in Tallahassee, FL
From flowers to shrubbery, landscape design includes an array of elements that turn a yard into a visually pleasing treat. At the same time, it also covers aspects such as furniture, pools, and decks that transform any space into your own personal heaven. 
Due to this extensive coverage of a variety of factors, landscape design is complex to say the least. Just about any contractor cannot bring the aesthetic or the functionality that is required for head-turning landscaping. In turn, you need to hire experts who specialize in performing landscape design and landscape installation in Tallahassee, FL.
With Pro Lawns Tally's services, you can easily fulfill all these goals through a straightforward solution. No matter the size of your residential front yard or your commercial backyard, our experts can handle and fulfill all your requirements with the utmost ease. 
We Perform Detailed Consultations
Our design process starts with taking your ideas and budget into account. Whether you have any color schemes in mind or a particular theme that you like, this is also where we make a note of it and build our design according to your preferences afterward.
We Deliver Mockups Before the Actual Design
Depending upon the type of design you want and the size of your property, the design process can take a few days to complete. Once we have finished the initial design, we share the mockups for your approval and integrate any feedback that you have in mind.
We Finalize the Design With Your Input
By using your direct input, we work on any changes that are required and then deliver the revised design for your final review. This ensures that your landscape design in Tallahassee, FL is done right in line with your expectations. This includes the budget, style, and overall feel of the yard. 
 Once you approve the design, we are all set to move forward with bringing it to life in your yard. Since we handle installations through our team, this saves you from running between contractors and allows you to have a seamless transition to your ideal yard design.
Our Landscape Installation Puts Your Comfort Front and Center
At Pro Lawns Tally, our services for landscape installation in Tallahassee, FL also put your needs front and center. Apart from respecting your budget and realistically managing your expectations from the design, we help you get the most out of your resources every step of the way. 
This approach makes sure that you are able to have your yard design become a reality without having to pay excessive costs for it. At the same time, we also keep you updated in terms of the expected time of delivery, which lets you manage your activities and schedule without any problems. 
During the landscape installation phase, we also maintain direct contact with you. This ensures that if you have any questions or concerns, our team could immediately address them for you.
Contact Pro Lawns Tally for Your Landscaping Needs Today!
Whether you are looking for installation services to bring about a welcoming entrance or to add a little more flair to your garden, our landscaping team is here to help.
With our unwavering commitment to excellence and high-quality services, Pro Lawn Tally takes pride in our carefully designed and installed landscapes. Regardless of the type of property you own, our experts can help you take your property's backyard or front yard to the next level. 
To see how our solutions can help your visual and functional needs, don't hesitate to contact us for a consultation today. We will be glad to understand your requirements and move forward with designing your ideal yard right away.
.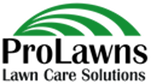 ProLawns is a family owned and operated lawn care provider. Services include residential and commercial properties in and around the Tallahassee area.
3767 Peddie Dr.
Tallahassee
Florida 32303