Sod Installation in Tallahassee, FL
Sod Installation Service in Tallahassee, FL
We all want to make sure that we have a pleasant lawn. This is true for front yard lawns and our backyard areas as well. But the truth is that it is far from simple to bring about a fantastic lawn from scratch.
Ask around, and you will hear about lawn care, lawn maintenance, and sod installation in Tallahassee. Thinking about adding grass or sod? Work with an experienced company in the Tallahassee, FL area.
Now, growing your dream lawn from grass seeds can be a hectic undertaking that requires a lot of patience, dedication, and the right weather conditions. Other factors may help you get to that complete visual package that you are looking forward to having in your life. These factors may include the quality of the soil, pH levels, the old grass and weeds, and other conditions that are present within your lawn.
In the end, unfortunately, there are chances that you may not get what you desire even with the right conditions.
Why wouldn't you go for a ready-made/ cultivated turf that will allow you to enjoy the incredible beauty and an architectural aesthetic that comes with sod from our local landscaper in the Tallahassee FL area? In essence, sod installation services seek to relieve you of the waiting time and hassles of seeding, growing, and maintaining it. We will deploy our team of sod installation experts who have years of experience nurturing beautiful, healthy lawns for our clients.
Our Lawn Care Services
We promise to bring life to your landscapes. Our vision and passion for gorgeous lawns explain why we don't just install sods to make profits. Instead, we will start all our sod installation operations by assessing your property to understand its critical physical elements and make decisions that will help us present you with a gorgeous garden.
Our assessment will involve checking:
The sod borders
Underground utilities
Irrigation
Conducting soil tests
As you can see, this is critical to conduct before sod installation in Tallahassee for the best results.
These elements matter for the complete visual package on your lawn. Whether you require help installing sod, laying sod, and adding more sod to your lawn or removal services in FL, our team is here for you. We understand new sod, Bermuda grass, and more for large square foot projects and small square foot sod projects.
Reach out to us to use our expansive knowledge in landscape design and more aspects related to mother nature and your lawn in Tallahassee, FL.
Our Landscapers Architects Provide Sod Installation and More
If you need quality and affordable sod installation services in Tallahassee, FL, and the surrounding areas, look no further than ProLawns. Our team has been installing and maintaining lawns in the Tallahassee Florida area for over 20 years. We are a family-owned business that takes pride in providing our clients with impeccable workmanship and superior customer service. Call us today at (850) 294-1363 to learn more about our sod installation services or schedule a free initial consultation with one of our lawn experts.
Sod installation may seem like a minor detail in your landscaping project. Still, it has many important benefits that are worth considering before you decide what you want your yard to look like. Sod is an integral part of any landscape and can provide you with many benefits, including increased curb appeal, better insulation from the ground, reduced maintenance, and increased property value. 
At ProLawns, we are committed to helping you find the best sod for your lawn. There are many types of grasses, and they vary in price, appearance, color variety, density, and disease resistance, among other things. Our role is to help you understand the different types of turfgrasses to find the best one that suits your needs. 
Common Turf Grass Types in Florida
At ProLawns, we offer a variety of some of the hardiest turfgrasses in Florida. They include St. Augustine Grass, Centipede Grass, Zoysia Grass, and Argentine Bahia Grass.
St. Augustine – St. Augustine grasses are the most commonly planted turfgrass in the State of Florida. When properly cared for, it produces a dark green dense grass that produces runners and spreads quickly to give you a lush, green lawn.
Centipede – Centipede Grass requires less maintenance than many other types of grass.  It remains green late into fall and turns green early in spring. This grass choice also does well in the sandy, acidic soils that cover the Southern U.S. states.
Zoysia – Zoysia grasses also perform well for waterfront properties, and they tolerate salt better than other types of turfgrasses. However, Zoysia thrives in shaded areas and is a slow-growing grass. So, it will take some time before you achieve that green, lush lawn that you have always wanted.  
Argentine Bahia – The Argentine Bahia is a popular and attractive option for lawns because of its dark green color that is perfect for hotter climates. This type produces fewer seed heads than other Bahia varieties, making it the best choice for sunny areas like Florida.
We want to make sure that we have the right sod that aligns with mother nature and meets your square footage needs in the Florida area. If you are looking to optimize your visual detail in your yard and improve the quality of your landscaping, reach out to us today.
Quality and Affordable Sod Installation Service in Tallahassee, FL
ProLawns offers quality and affordable sod installation services in Tallahassee, FL, and the surrounding areas. With more than 20 years of experience installing high-quality grasses for residential yards and commercial landscapes alike, ProLawns can provide you with the fastest-growing lawn solutions in Florida at rates that won't break your budget.
Our team is committed to meeting all your landscaping needs from start to finish. We offer quality workmanship that will help transform your yard into a beautiful outdoor living space that your family and guests will enjoy. Contact us anytime at (850) 294-1363 to speak to one of our friendly lawn experts. We look forward to hearing from you!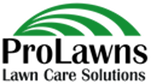 ProLawns is a family owned and operated lawn care provider. Services include residential and commercial properties in and around the Tallahassee area.
3767 Peddie Dr.
Tallahassee
Florida 32303