Testimonials
Your Experience is Our Top Priority. ​​
We Guarantee You Will Be 100% Happy With Your Service!
Here's why Our Customers Say We are The Best!
Very Professional!
"As a purchasing professional I value customer service and efficiency. I was selling my house and needed to get the yard cleaned up. I contacted Pro Lawn and talked to Mike. He was very open and pleasant to speak to and within a couple of days I had a crew in my yard doing their thing. The pricing was more than fair for the amount of work needed. The office staff were nice and very professional on the phone. Mike himself was extremely responsive at nearly any time I had available to communicate and fit my schedule as best he could. The job itself was done quickly and efficiently and I was very satisfied with the end result. Keep it up Mike!"


Brent T.
Best Experience Possible!
"I just met Kyle and Charna at a landscape conference and I can testify to their great character and professionalism. They're serious about business and giving their clients the best experience possible."


Tom S.
Excellent! 
"Excellent. The owner takes his work very seriously and is always ready to get the job done. They do a good job and are always there when scheduled.. If you have any questions the owner will be more than happy to answer them. I am happy with pro lawns service."


Craig L.
Great Price & Timely!
"I had to get my yard ready quickly for photos to put it on the market. I don't think anybody else could have done the job in such a timely fashion, at a great price, and made it look so good. If I would have known how affordable they were, I would have had them doing it the whole time I was living there!"

Jessica W.
Extremely Punctual!
"My girl friends house was up for sale, and her previous land care person was unavailable to take care of the lawn before the house was being shown. I spoke with Kyle the night before, he was able to get there first thing in the morning, and she was very impressed with his work, the best it's ever looked. the Pro lawn team is extremely punctual and professional."


Ryan W.
Highly Recommend!
"Awesome customer service and they always do a great job! I Highly recommend for landscaping and lawn upkeep! Thank you!."


Jessica C.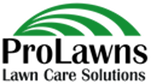 ProLawns is a family owned and operated lawn care provider. Services include residential and commercial properties in and around the Tallahassee area.
3767 Peddie Dr.
Tallahassee
Florida 32303