Mulch and Pine Straw Installation in Tallahassee, FL
Mulch and Pine Straw Installation Services in Tallahassee, FL
ProLawns offers quality and affordable mulch and pine straw installation services in Tallahassee, FL and the surrounding areas. We offer environmentally safe, natural ground coverings that can improve the overall look of your lawn while also protecting it from weed growth and erosion. If you're interested in learning more about our services or would like to schedule a free consultation, contact us anytime at (850) 294-1363.
If you are looking for ways to keep your lawn lush and healthy without using herbicides and other chemicals, ProLawns has you covered. For over 20 years, we have been providing the local community with quality and affordable mulch and pine straw installation services. We are committed to solving your lawn problems using safe, organic, and environmentally safe products and lawn care solutions. 
Benefits of Applying Mulch or Pine Straw on Your Lawn
Do you want to keep your lawn looking great all year round? Applying mulch or pine straw may be the solution. Here are some of the many benefits of applying organic covering for your lawn.
Mulch Protects Your Lawn
Mulching is an effective and cost-efficient way to keep your lawn lush and healthy. It is a protective material spread over the ground and keeps water from evaporating too quickly which can cause cracks in pavement, compacted earth, and other types of damage like soil erosion.
Mulch is a Good Insulator
Mulch is a good insulator. It will help keep your plants warmer in the winter and cooler in the summer. It also protects plant roots from drought, which can be helpful during dry seasons where water isn't readily available to some areas of your property.
Mulching Prevents Weed Growth
Mulching is a great way to prevent weeds from growing in your garden. It reduces the need for watering and weeding because it blocks sunlight so that weeds can't grow. Mulch also helps in keeping moisture levels constant, which makes it easier for plants to grow. 
Mulching Helps You Save Money
Not only does mulching offer benefits for plants but it also saves homeowners time and money on weeding and fertilizing costs which make it an appealing option for those who are looking to beautify their lawns without breaking the bank.
Contact ProLawns Today for Quality Mulch and Pine Straw Installation Services in Tallahassee, FL
At ProLawns, we recommend using pine straw as your ground cover mulch because it is light, easy to work with, and lasts longer compared to other types of mulch. 
If you need mulch and pine straw installation services in Tallahassee, FL and the surrounding areas, look no further than ProLawns. As a family-owned and locally-operated business, we give high importance to superior workmanship and excellent customer service. We are also fully licensed and bonded so you can rest easy knowing that your family and property are in good hands. 
We are ready when you are. Contact us anytime at (850) 294-1363 to schedule a free initial consultation with one of our friendly lawn experts.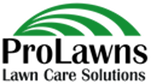 ProLawns is a family owned and operated lawn care provider. Services include residential and commercial properties in and around the Tallahassee area.
3767 Peddie Dr.
Tallahassee
Florida 32303